W. L. Gore & Associates (Gore) has announced that GORE-SELECT® Membrane, PEM (proton exchange membrane), has been selected to be incorporated into the new Toyota MIRAI. Gore is Toyota's long-term partner in fuel cells, and this is the second time that Gore's technology has been chosen for a Toyota fuel cell passenger vehicle, following the first generation MIRAI launched in 2014. Serving the fuel cell industry for more than 25 years, Gore continues to lead in developing and providing fuel cell technology.
The second-generation MIRAI is powered by a fuel cell stack with new GORE-SELECT Membrane featuring superior performance and durability. For this second generation, the new membrane has improved performance and mechanical durability despite being 30% thinner than the previous version.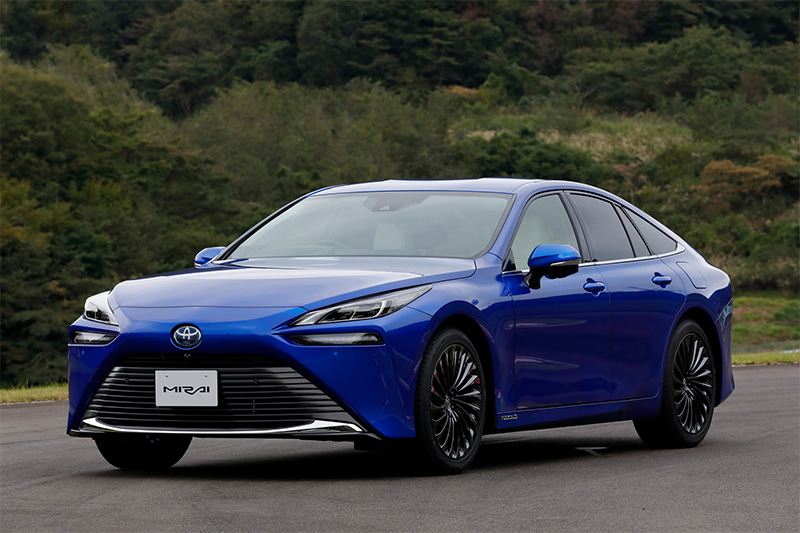 Gore's new mass production facility and streamlined supply chain have been strong enablers for the launch and scaling of the new MIRAI, supporting the development of fuel cell vehicles in a new era of commercialization. GORE-SELECT Membrane also complies with regulations published by the EU under REACH, making Gore a reliable and trustworthy partner in the automotive industry.
"This is another example of our continuing commitment to fuel cell product innovation within the automotive industry," says Laura Keough, Gore Fuel Cell Technologies Global Business Leader. "With over 25 years of experience in developing and supplying fuel cell products, we are able to offer high-quality leading products, manufactured with a high volume and experienced supply chain."
The new MIRAI will be available for sale or lease in Japan and the United States in December 2020, and in Europe in 2021.
While the global automotive industry is making efforts to reduce greenhouse gas emissions, hydrogen is becoming increasingly important for the transition to clean energy. Fuel cell technology and fuel cell vehicles are significant applications of hydrogen energy. Gore PEM technology is not only enabling the commercialization of fuel cell vehicles but also contributing to the transition to clean energy. Since Gore's entry into the fuel cell industry in the early 1980s, its fuel cell components have been used in thousands of applications worldwide.